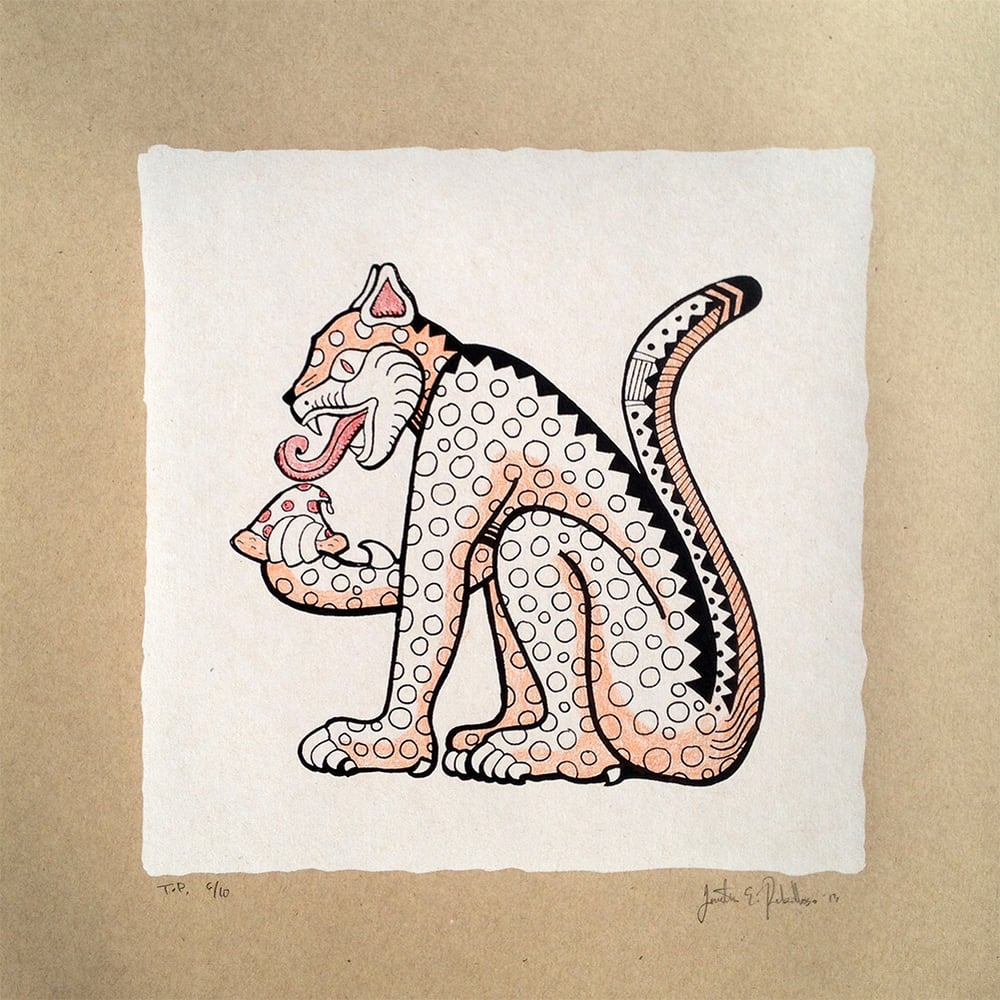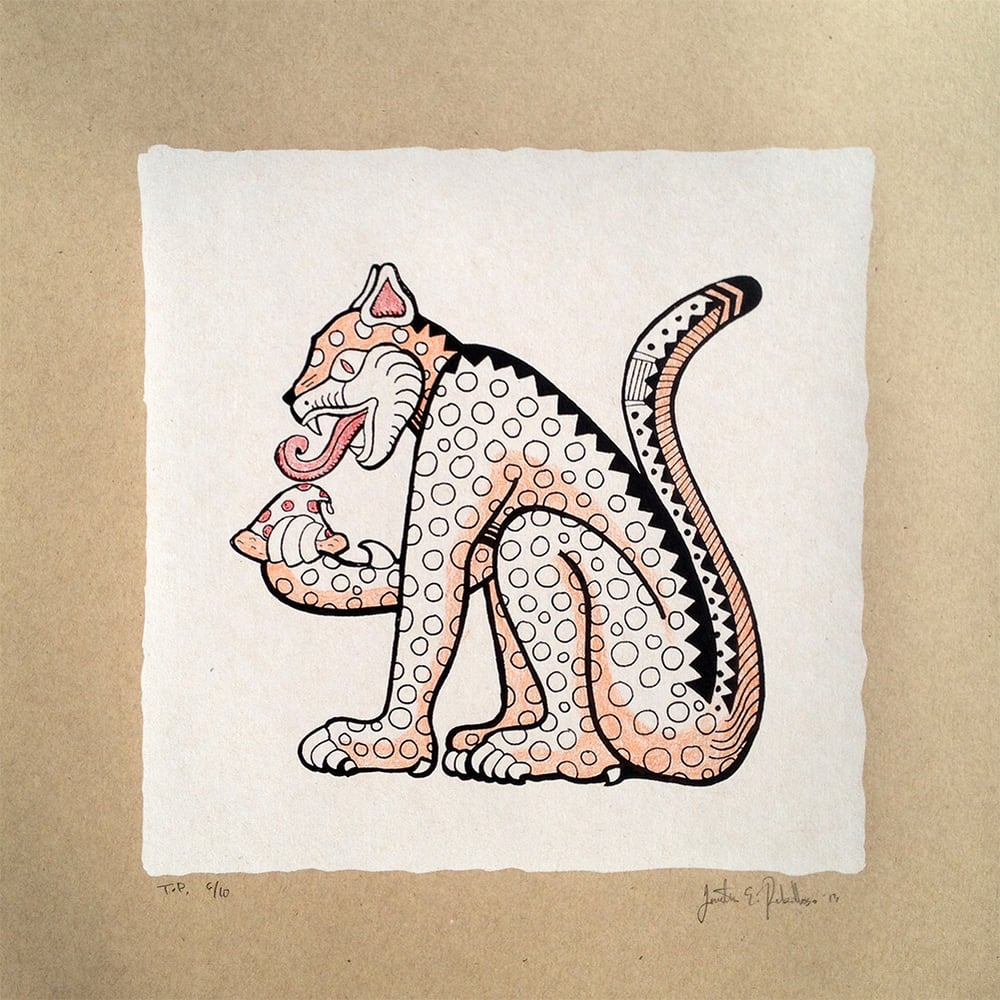 PizzaCat
$40.00
Limited edition hand-pulled screen print with hand color pencil finish.
Signed and numbered Trial Proofs edition of 10.
12 x 12 inches on archival Kraft paper from French Paper Co.
This print was created for an all things pizza and cats themed group show I was invited to be a part of in Austin's Hi5h Gallery.
©JonathanRebolloso